Friday 27th May 2022: 7:00pm
Welcome Dinner
The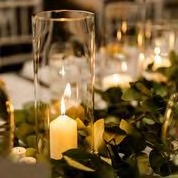 District Grand Master, RWB Jean Verbist, is delighted that you will be joining him to welcome the MW  Pro Grand Master and visiting Grand Officers and Brethren at the Restaurant 'Chez François', Quai aux Briques 2, 1000 Bruxelles.
To assist the catering would you kindly indicate the menu preferences for you and your partner by clicking on the appropriate icon (below the menu) . If you have a special dietary requirement please give us details in the message box … Thank you!
Menu
Aperitif 
Entrée
Shrimp croquettes or Cheese fondue
Main Course
Grilled salmon or  Vol-au-vent
Dessert
Crème brûlée or Chocolate mousse or Soufflé Grand Marnier
Coffee or Tea
Served with wine, water, or softdrink
Dining fee: €60.00
Please make payment by cash at the dinner.
Menu selections